2004 Conference - Turning the world upside down
Prof Bob White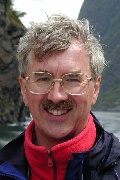 Professor of Geophysics, University of Cambridge. Bob has just written a book with one of last year's speakers, Denis Alexander:
Beyond Belief: Science, Faith and Ethical Challenges (ISBN 0745951414).
Bob spoke on our topic with the perspective of a scientist.
Dr Alan Storkey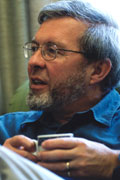 Author, economist, former lecturer at Oak Hill Theological College in London, and both co-founder and Chair of the Movement for Christian Democracy. Alan spoke from the perspective of the social sciences.
Kirstin Johnson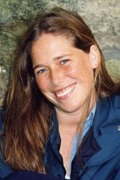 comes from Canada, but is currently researching into the spirituality of the Victorian author George Macdonald at the University of St Andrews, Scotland, in The Institute of Theology, Imagination and the Arts, a research institute drawing together academics from various disciplines (visual arts, dance, drama, maths, politics, music, literature, etc). She tackled our topic from an arts viewpoint.
Revd David Rowe
Rector of Wilford, Nottingham, and a regular speaker at the Keswick Convention. David offered us Biblical exposition on our theme.