2014 Conference: Britain
The 2014 Conference took place in June, on the weekend of 13th - 15th. The speakers were Revd Dr Jonathan Brant, Dr Ruth Bancewicz, Dr Mike Clifford, Dr Anthony Smith and Dr Maithrie White.
Dr Ruth Bancewicz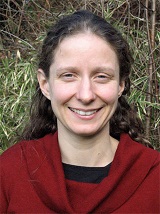 Ruth is a research associate at the Faraday Institute for Science and Religion, working on the positive interaction between science and faith, and the'Test of FAITH' resources project. After reading Genetics at Aberdeen University, she completed a PhD at Edinburgh University, based at the MRC Human Genetics Unit, working on gene-environment interactions during verterbrate development. She spent two years as a part-time postdoctoral researcher at the Wellcome Trust Centre for Cell Biology, Edinburgh University, while also working as the Development Officer for Christians in Science - a post she held for three years, before moving full-time to the Faraday Institute to develop the Test of FAITH resources, the first of which were launched in 2009. Ruth goes to City Church Cambridge, and spends her spare time being outdoors as much as possible.
Revd Dr Jonathan Brant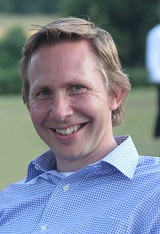 The Revd Dr Jonathan Brant is the Oxford Pastorate Chaplain, working with the postgraduate student community of Oxford University. He wrote a DPhil in Theology at Trinity College, Oxford which drew upon systematic theology, film theory and qualitative research in considering the potential religious impact of contemporary Latin American cinema. The monograph has been published by Oxford University Press. Prior to coming to Oxford, Jonathan worked for Anglican churches in London and South America. Jonathan is the award-winning author of fiction and non-fiction books which introduce young people to the joys and the mysteries of the Christian faith. He is married to Tricia and has a thirteen year-old son, Isaac.