2009 Conference - Transforming the Mind:
Transforming the World?
The 2009 speakers were Jonathan Chaplin and Joanna Colicutt.
Jonathan Chaplin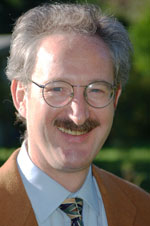 Jonathan Chaplin is Director of the Kirby Laing Institute for Christian Ethics, Tyndale House, Cambridge, and member of the Cambridge University Divinity Faculty. He was Associate Professor of Political Theory (Institute for Christian Studies, Toronto 1999 -2006), and is a Senior Fellow of Cardus Institute, Hamilton, Ontario.
He is the author of Talking God: The Legitimacy of Religious Public Reasoning (Theos 2009) and has published many articles on Christian social and political thought. He has edited/co-edited 3 books, including A Royal Priesthood: Using the Bible Ethically and Politically (2002) and Political Theory and Christian Vision (1994). He is currently co-editing two books, God and Global Order: Religion and American Foreign Policy (Baylor University Press) and God and Government (SPCK). He is advisor to the Cambridge University postgraduate group Christians in the Humanities, Arts and Social Sciences (CHASS) and a member of the Evangelical Alliance's Theology and Public Policy Advisory Council.
Born in Manchester a few miles from Old Trafford, he wrestles ethically with being a passionate lifelong support of Manchester United and a passionate opponent of the global commodification of football.
Joanna Colicutt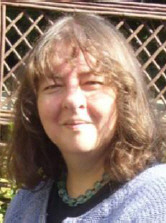 Joanna Colicutt (Senior Lecturer – Psychology, Convenor – MA Course in Psychology of Religion. Heythrop College, University of London).
She studied Experimental Psychology and Theology at the University of Oxford, and Clinical Psychology at the Institute of Psychiatry, University of London. She is a Chartered Clinical Psychologist and neuropsychologist with many years' experience in clinical practice, most recently as Head of Psychology Services at the Nuffield Orthopaedic NHS Trust, Oxford. She is an Associate Fellow of The British Psychological Society.
She is the author of Ethical Practice in Brain Injury Rehabilitation (2007 OUP); The Dawkins Delusion? (2007 SPCK) with Alister McGrath; Meeting Jesus (2006 SPCK) with Jeremy Duff; and Self-esteem (2002 IVP) with Alister McGrath. She has worked in Theological research and taught Psychology of Religion and Pastoral Psychology (University of Oxford).
Her interests are wide, reflected in publications on psychological approaches to biblical exegesis, psychological responses to trauma, the spirituality of children and those with special needs, medical ethics, brain and behaviour, and cognitive behaviour therapy. She has served on research ethics committees, is a trustee of Godly Play UK, associate tutor in psychology at Ripon College Cuddesdon, and assistant curate of an Anglican parish in Oxfordshire.